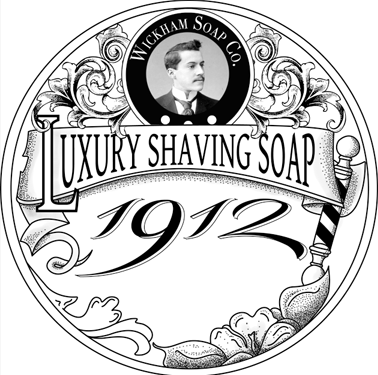 In 2014, Wickham Soap Co. founder Darron stumbled upon an old shaving soap formula manufactured commercially in England in and around 1912. A naturally inquisitive chap, and excited to try something new, Darron thought it would be fun to recreate.
He enlisted product testers, all of whom strongly approved the formula as essential for the wet shaving community. Darron was onto a winner. Unfortunately, there were a handful of complications yet to tackle.
As a one-man show, Darron was limited by his ability to produce small batches and encountered a few unwanted characteristics, but he continued, undeterred, to overcome this challenge.
Two years on, and Darron has reformulated what was once a mass-produced soap to become a true Artisan shaving soap for the modern man. This is 1912. Each tweak of the recipe is for the benefit of his customers; and 1912 is now an unbeatable shaving soap that provides an exceptional wet shave experience.
1912 Facts
Originally 1912 was to be called 1909. It was changed after realising another company had this brand name in use.
1912 brand name was accidentally created by Phil, (a TSR Wet Shaving Forum member) who made the reference by mistake.
Only two original ingredients remain in today's 1912 formula, being coconut oil and stearic acid.
Six prototype label designs were meticulously produced, taking Darron four months, many hours and too many late nights he recalls. But he was happy to neglect other areas of his life so he could achieve perfection. The result has proven to be a great success. Darron has managed to achieve his objective in displaying a unique position against the competition.
1912 is not the first shave soap Darron produced. In early 2014 a shave soap for his own personal use was created, originally formulated to alleviate the pain of shaving as a sufferer of psoriasis on his face. Later, this cream shave soap became known as Super Smooth. It became very popular among the wet shaving community, setting trends and raising the Artisan standards in label design, all of which had not been seen up until this point.
Russian Leather fragrance nearly took the name Imperial Trevor, and was briefly trialed in Super Smooth under this name.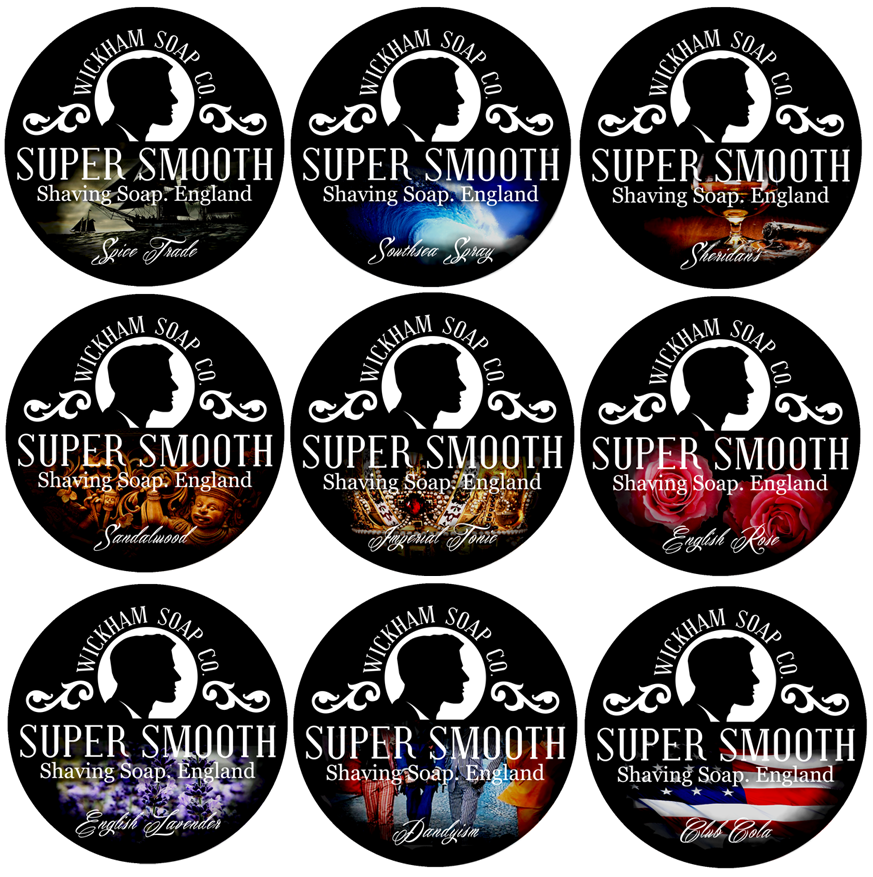 In late 2014 Darron was approached to formulate a shaving soap for the US market under the Huntlee brand. This project adopted the name of one of Wickham's prototype soap bases, 'Master Lather'.
Master Lather was formulated as a vegetable-based luxury shaving croap. Released in three tantalising fragrances: Sweet Tobacco, Denim Blue and Patchouli & Pepper. Vegetable-based shave soaps were extremely rare at the time and Master Lather received negative feedback on launch due to this fact. However, Darron's perseverance helped to change this attitude with the success of 1912 Vegetal Shave Soap. Other artisan soap makers took note and were quick to follow suit, and vegetable-based shaving soaps are now very much an established part of the wet shaving community. Darron feels proud to have helped orchestrate this success.
2015 became a challenging period. Super Smooth and Master Lather were shelved, and Wickham Soap Co. became partially dormant allowing more time to focus on the creation of Wickham's 1912 Vegetal Shave Soap and Aftershave. The aftershave later changed to the now amazing Aloe Vera based post shave balm. Amazing due to its tremendous amount of soothing and skin conditioning goodness. All obtained from using a portion of no more than a green pea in size, 50g goes a very long way!
A reformulation of Super Smooth shaving soap was kick started by many requests being received from the shaving community. Super Smooth V2 was begun in October 2018 and projected to be launched in Summer 2020. Available in the original fragrances, Southsea Spray, Spice Trade, Dandyism, Imperial Tonic and a reformulated Sandalwood.
Wickham Soap Co. continues to grow from strength to strength, reaching more and more wet shavers along its journey.
"Unfortunately there's not enough hours in the day to achieve all I would like to do. Learning and being creative I greatly enjoy, and working hard to do my best to please my customers. All of which wouldn't be possible without continued support by Wickhams loyal customers, something I feel extremely blessed with. Happy Shaving!"

🙏 Darron