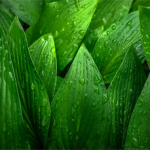 We use natural healthy ingredients hand-picked for their individual properties. Our products are bursting with goodness and as natural as possible.
Aloe Vera Extract – Aloe Barbadensis
A skin-soothing wonder product. Aloe Vera flourishes in warm and dry climates, closing its pores to stay moist and maintain its healing properties. Traditionally, Aloe Vera has been used to treat all manner of skin conditions including cuts, burns and eczema. A staple of natural skin care, known to help relieve irritated or inflamed skin, and demonstrating toning and healing properties.
Allantoin
Derived naturally from Comfrey root, Allantoin is a non-irritating compound used as a skin-conditioning agent. It creates smooth and healthy skin by locking in all-important moisture as well as acting as a natural protectant. Allantoin contains healing properties that promote cell regeneration to reduce acne scars and nurture a more balanced skin tone.
Argan Oil – Argania Spinosa
Produced in Morocco, Argan oil is known in the celebrity world as the liquid gold youth serum. Pure Argan oil is easily absorbed and regulates the pH balance of the skin. Ideal protection against sun exposure and other damage. It reduces skin inflammation and scarring and helps to control and combat skin conditions such as eczema and psoriasis. Argan oil regulates sebum production to maintain the skin's natural oils at a healthy level. Ideal for all skin types.
Avocado Oil – Persea Gratissima
Avocado oil is a rich and nourishing skin emollient valued in natural skin care. Being renowned for its regenerative and highly moisturising properties. One of the few vegetable oils not derived from seeds. This oil is pressed straight from the dehydrated, sliced fruit surrounding the pit. Avocado oil is vitamin-enriched and easily absorbed into the skin. Its emollient properties lock in essential moisture and deliver softness, making it excellent for mature or problematic skin.
Cocoa Butter – Theobroma Cacao
Cocoa butter is produced from the solid fat found in cocoa beans and contains heaps of natural skin antioxidants. The smooth texture, tempting fragrance and impressive natural moisturising properties of Cocoa butter lend it to healing damaged skin.
Coconut Oil – Cocos Nucifera
Well-recognised for its antioxidant properties, saponified Coconut oil delivers unbeatable cleansing results. Coconut oil remains solid at room temperature but melts into the skin upon use. Rich in emollient fat, the oil is commonly used to bind and emulsify natural skin care formulations. Coconut oil helps to protect skin from the elements by forming a thin, defensive film which is not absorbed.
Jojoba Oil – Simmondsia Chinensis
Jojoba oil is composed almost entirely (97%) of wax esters, similar to the oils we produce naturally in our bodies. Easily absorbed by the skin and moisturising. The oil can aid in soothing problematic skin due to its non-greasy, naturally antiseptic and antibacterial properties. Jojoba oil has anti-inflammatory qualities that help to reduce the swelling and redness that accompanies skin abrasions and irritations.
Mango Butter – Mangifera Indica
Cold pressed from the seed kernel of the Indian Mango fruit. This butter is highly prized for creating a rich and creamy feeling soap. It is similar in colour and texture to Cocoa butter and melts on skin contact to moisturise and soften. Ideal for very dry skin. Mango butter contains naturally occurring vitamin E and is believed to protect against ageing skin.
Palm Oil* – Elaies Guineensis
Sustainably certified palm oil produces a sumptuous, long-lasting soap with a thick, creamy lather. It delivers exceptional moisturising and conditioning results, and gentle on all skin types.
Palm Kernel Oil* – Elaies Guineensis
Derived from the same plant as palm oil, Palm kernel oil boasts different beneficial properties. It should not be confused with palm oil. Similar to coconut oil, palm kernel oil is a lauric type. In soaps, it aids moisture absorption and produces a hard, easily lathered soap. Must be used sparingly and balanced in formulas, as it's also known to dry skin.
Shea Butter – Butyrospermum Parkii
Shea butter protects against dry skin and accelerates healing of wounds and skin irritation. Its photo-protective qualities defend against sun damage. It's abundant in unsaturated fatty acids and vitamins A, E and F providing heaps of moisture. Great for improving skin softness and elasticity and act as an anti-irritant.
Stearic Acid
A compound of a variety of natural animal and vegetable oils, our Stearic acid is derived from a vegetable source. Stearic acid adds hardness to the soaps and creates an exceptionally creamy, rich lather.
Vegetable Glycerine
A by-product of soap making, Glycerine is an emollient and humectant, meaning that it softens and deeply moisturises skin. Being exceptionally soothing and delicate, it can be used on even the most sensitive of skin.
White Kaolin Clay
The high mineral content of White kaolin clay rejuvenates and replenishes the skin. Adding great slip and texture to soaps and shave soaps. Produced in Devon, UK and is of the highest cosmetic grade.
*The Importance of Sustainable Palm Oil
Palm trees are grown all across the equatorial regions of the world, from Malaysia to Colombia to West Africa. The oil is produced from the flesh of the palm fruit, and has a highly saturated palmitic acid content. A popular choice for soap makers. Recently, there have been huge concerns about the devastating effect palm plantations are having on ancient forests and endangered species.
The Roundtable on Sustainable Palm Oil (RSPO) is an international non-profit organisation formed in 2004 to help combat the effects of this unsustainable project. Promoting the production and use of sustainable palm oil by implementing global standards for producing and sourcing certified sustainable palm oil. These standards cover a range of issues, including environmental protection, social welfare, and labour rights. For more information on this initiative, please visit www.rspo.org.